Structured Playground
Co-Facilitators: Heather Matchett and Pat Bertoglio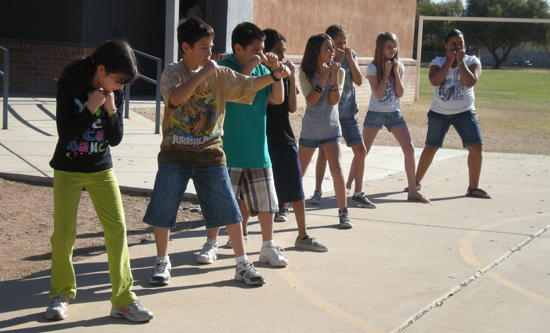 Our Playground Program Offers Students a Choice in the Following
Structured Recess and Play
Children benefit from structured recess and structured play. Lineweaver has had their SPG program in place for 3 years. Using peer mentors from grades 3-5; nine stations are set up all over the playground to encourage healthy play.
Soccer
Jump Ropes
Walking
Football Toss
Kickball
Basketball
Tetherball
Croquet
Kinderplay
Wiffleball
Scoops
Frisbee Throw
Hula Hoops
Obstacle Course
And More!
Stations are rotated on a quarterly basis to add variety.

Our Supporters
We couldn't have done this without the support of LINKS, EEF, PTO and our dedicated peer mentors.